Adeptus helps fix and enhance the digital learning ecosystem to derive great business value through consulting, custom solutions design and development. Our team has deep experience in the eLearning technology space and has a unique blend of domain and technology knowledge.
Develop innovative enterprise learning solutions by leveraging existing investments. Get expert advice on specific needs or problems related to enterprise learning systems.
Improve learner experience and satisfaction, offer personalized learning experiences
Leverage Mobile, Social Learning, Gamification, AI and more
Obtain in-depth learning analytics to improve training's effectiveness and impact
Consolidate fragmented learning resources into a unified learning platform
Get help with conceptualizing and designing innovative eLearning products and solutions
Get advice on technologies and related best practices
Engage software experts as consultants for individual projects
Leverage specialist skills in Software Strategy, Architecture, UX and Business Analysis
Get expert knowledge on eLearning standards like xAPI (Tin Can), SCORM and AICC
A leading consulting firm wanted to offer time relevant and personalized content to new hires from various internal systems during initial months of their on-boarding process.
A content publisher with multiple systems to manage global client-base was facing challenges in collating data at one place and offering meaningful analytics to the end users to keep them engaged.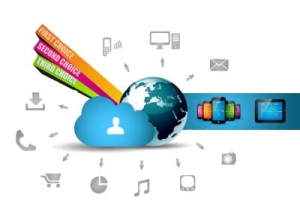 A Compliance Training company wanted to upgrade its legacy Learning Technology to meet the current and future business needs by leveraging Mobile, Analytics and Cloud technologies.
Proven expertise in developing custom eLearning technology solutions

Experience of working with global Enterprises and LMS vendors

Contribution to international eLearning standard bodies

Strong focus on Social, Mobile, Analytics and Cloud
Digital transformation is changing how we do business, work, socialize, collaborate, etc. Technology is disrupting a lot of traditional models and businesses. How is it changing the enterprise eLearning ecosystem? I have been witnessing the [...]